Unlock the Benefits of AutoTrac™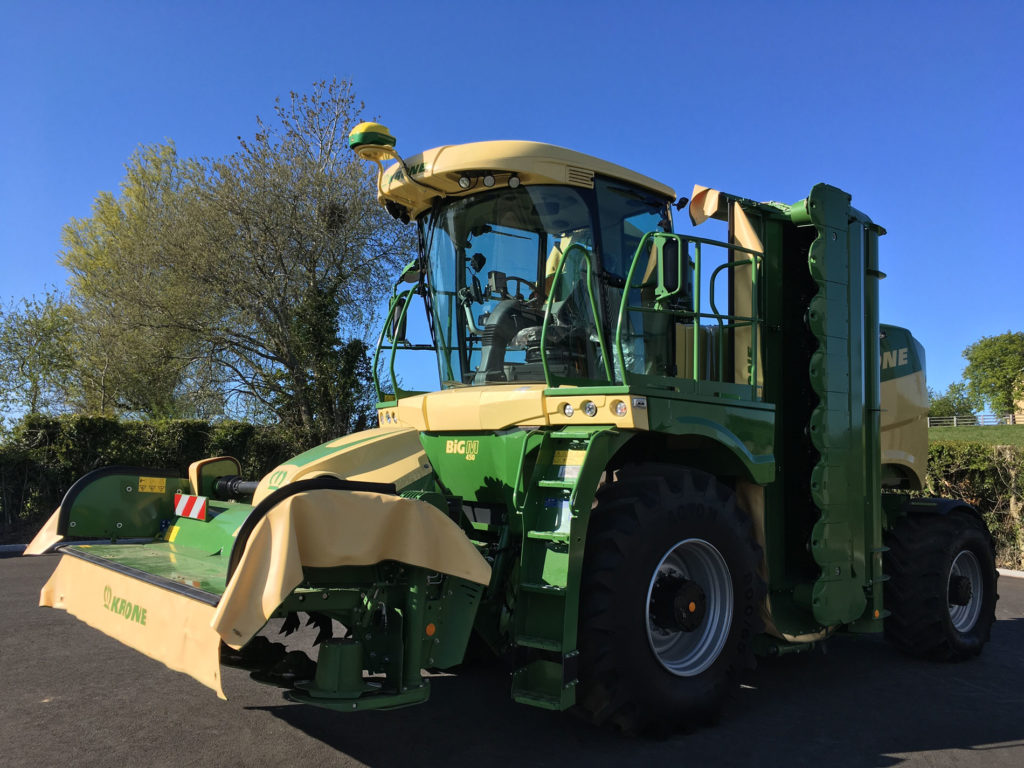 The Agri-Steer interface from SolSteer allows you to utilise your investment in the AutoTrac™ system on a variety of machinery brands with the same familiar monitor and user interface and reliable functionality as a result of our innovation. This removes the need to train staff on different systems, increasing efficiency by eradicating time consuming processes on farm.
The Agri-Steer kit contains the Agri-Steer control module and full wiring harness to connect the receiver, display and control module to the machine.
SolSteer works closely with equipment manufacturers and machinery dealers to utilise the AutoTrac™ system in both steer and non-steer ready machines to provide high quality solutions.
SolSteer steering solutions can be purchased through machinery dealers worldwide. Please visit our Dealer Network page to find your local dealer.
Agri-Steer in Action
There's always somebody to ask technical queries to at SolSteer after the Agri-Steer installation, but it's very straightforward. You can swap the Agri-Steer from machine to machine if you ever choose, which increases the lifetime of the product and Agri-steer kits can always be traded in so they have great resale value and high versatility.

Jack Forman, Ripon Farm Services.
Key Features:
Plug and Play Install
For steer ready machines the average install time at first use is 90 minutes, non-steer ready machines will be retrofitted with a hydraulic steering kit by your dealer with dedicated SolSteer technical support.
---
Yield Mapping
Yield data transfer from the harvester to the JD system is available and when working in conjunction with John Deere telematics, yield data is available in the operation centre.
---
ISOBUS Integration
Connected implements can be controlled via the JD universal terminal, task controller and file server for USB software updates.
---
Steer Ready Kit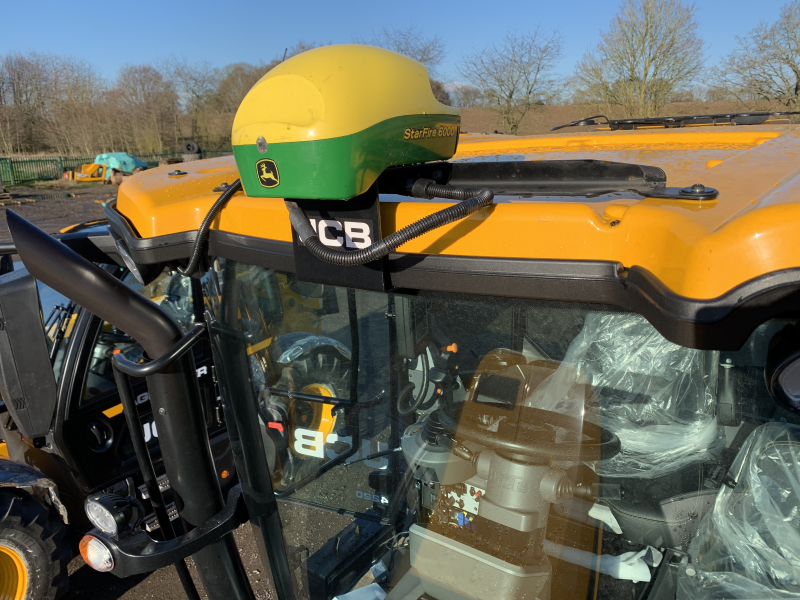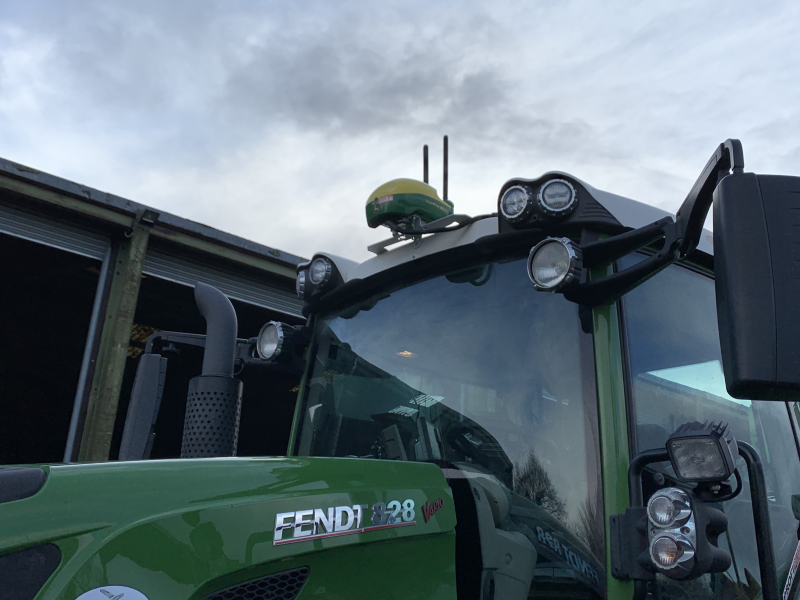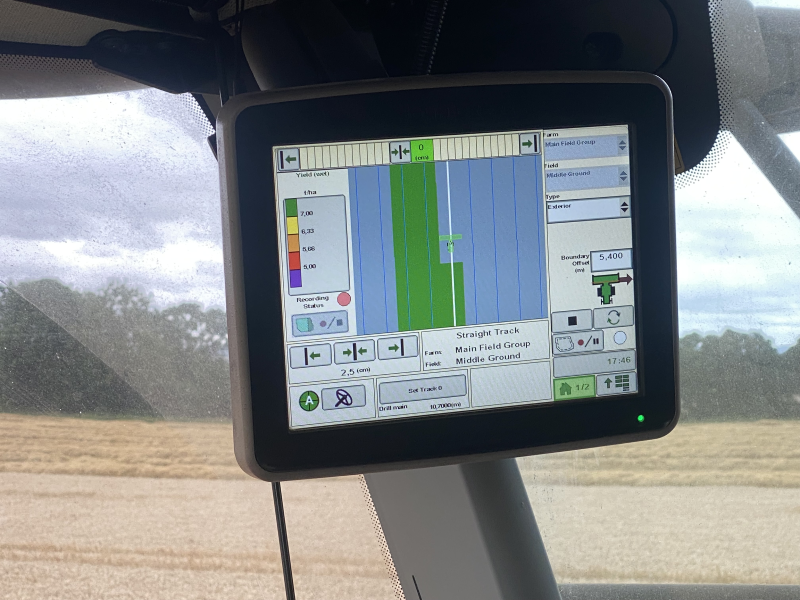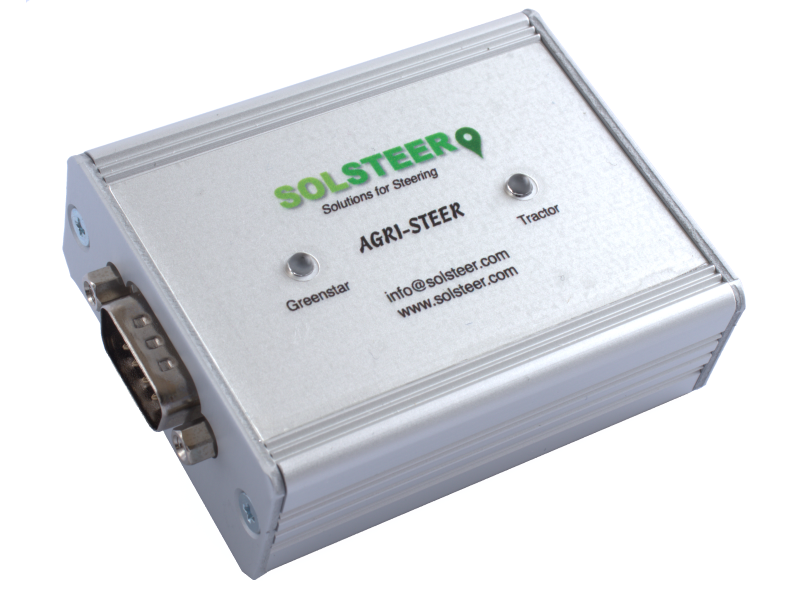 If your machine has been factory fitted with automatic steering components you will be able to use a steer-ready kit from SolSteer.
Features:
Control module and wiring harness – no extra steering hardware required
ISOBUS integration where applicable
Plug and play install – average install time at first use 90 minutes.
Integrated coverage triggers where available
Utilises the OEM resume switch.
Large number of platforms are supported – we have kits for most modern machines.
Additional functionalities such as recording of yield data
If your machine has not been factory fitted with automatic steering components you will need a full hydraulic steering kit from SolSteer.
Hydraulic Steering Kit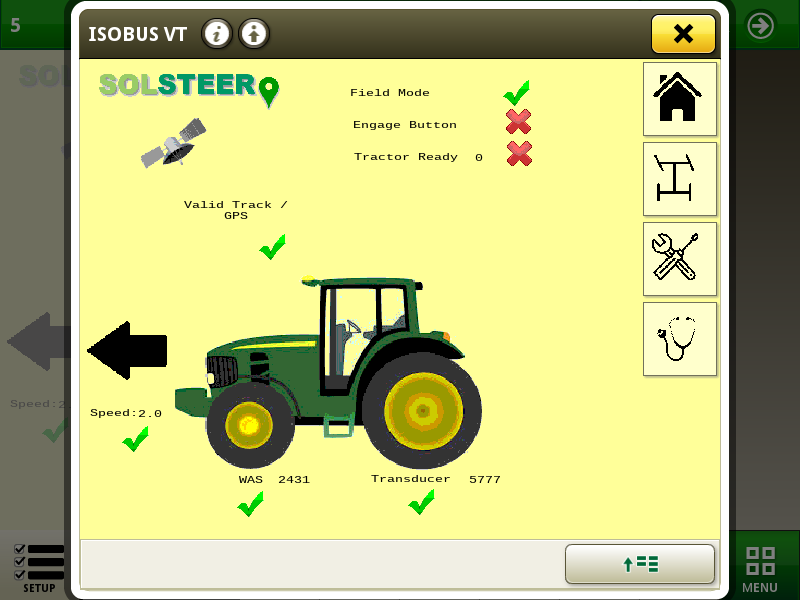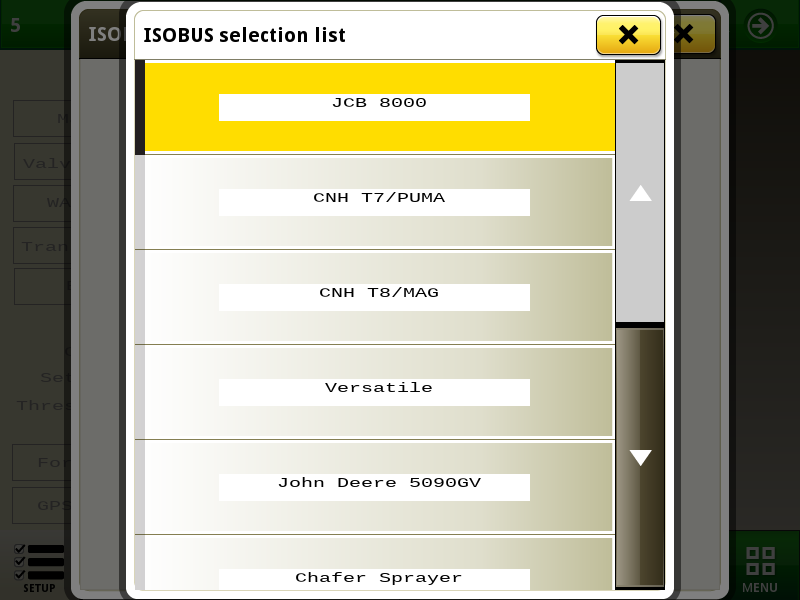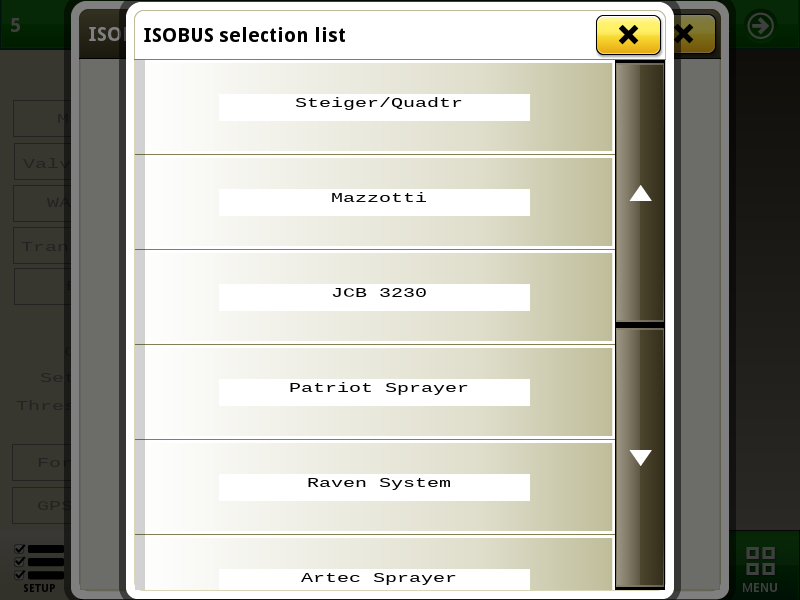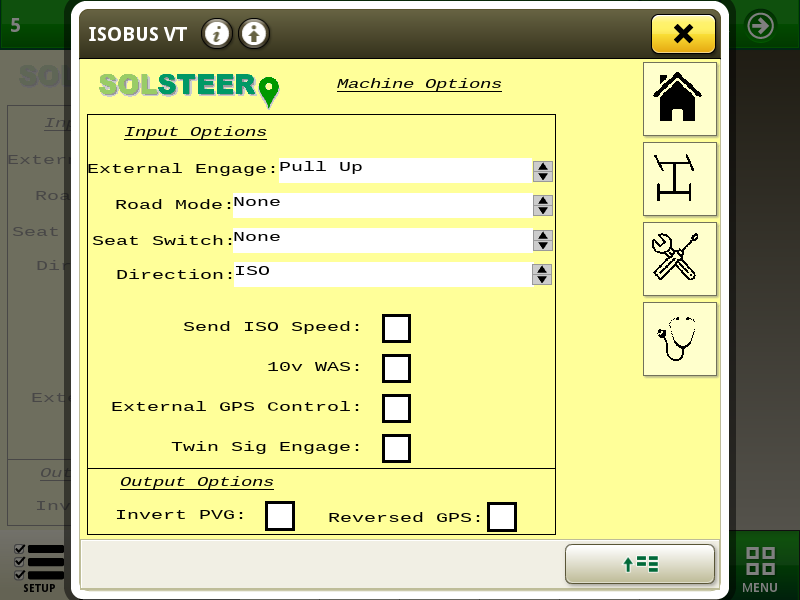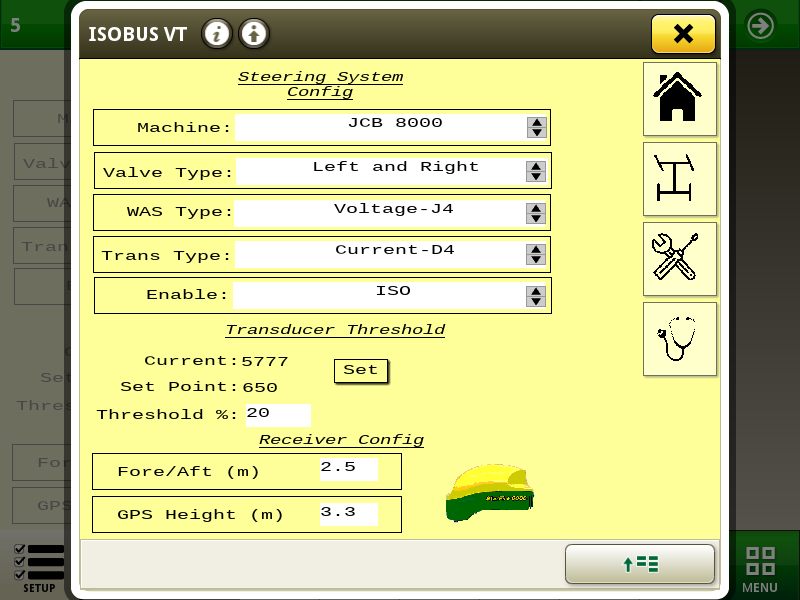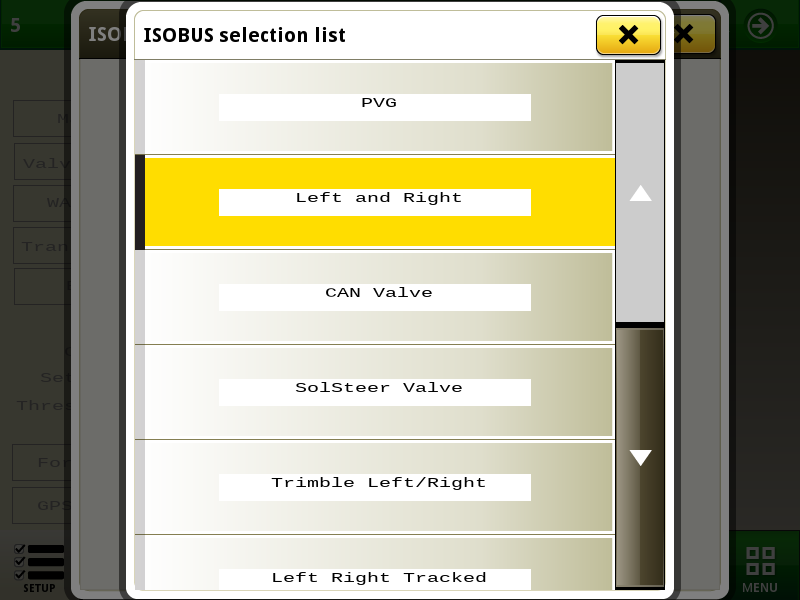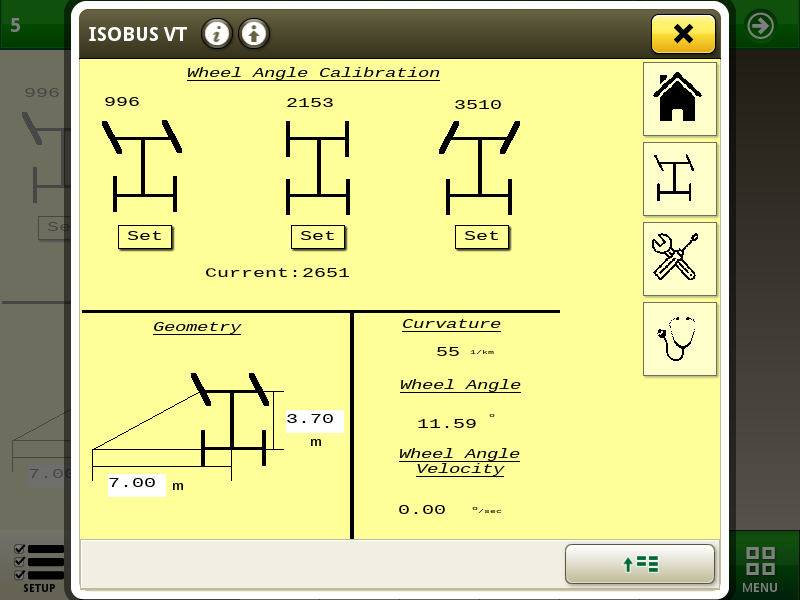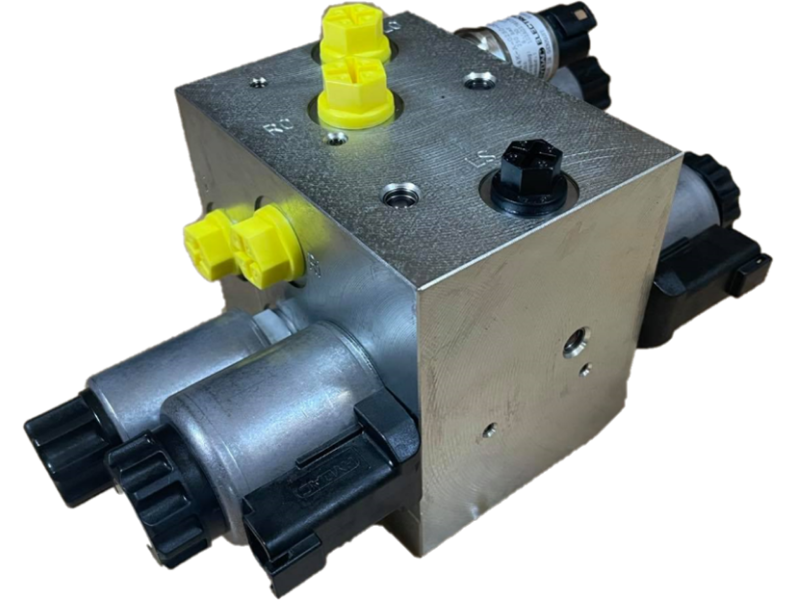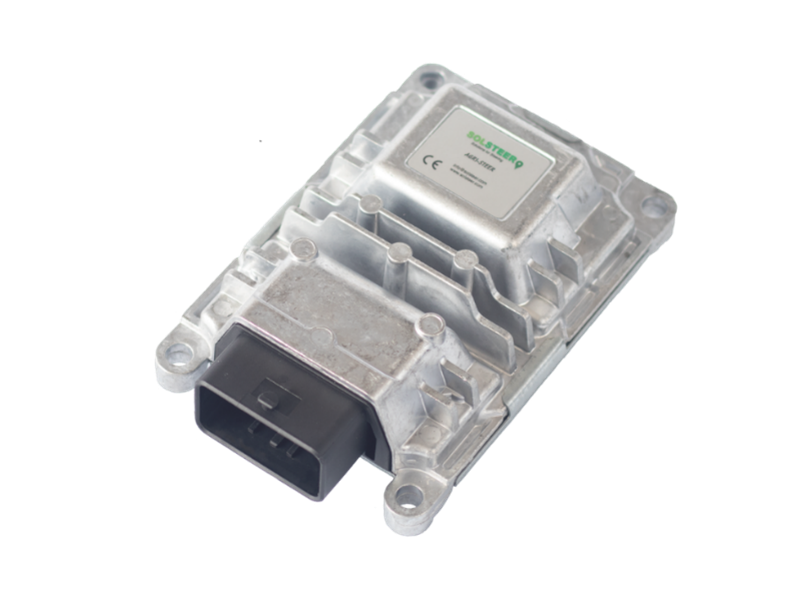 Features:
Contents of the kit

Open or closed-centre hydraulic steering valve
Control module
Wiring harness
Gyroscopic wheel angle sensor for easy fitting with no specialist tools required – this part is also not susceptible to mechanical wear.

Update the technology on older machines to bring them in-line with current precision farming techniques.
Fully integrated into the machines hydraulics
Dedicated install by your dealer with SolSteer technical support.
Large number of platforms are supported.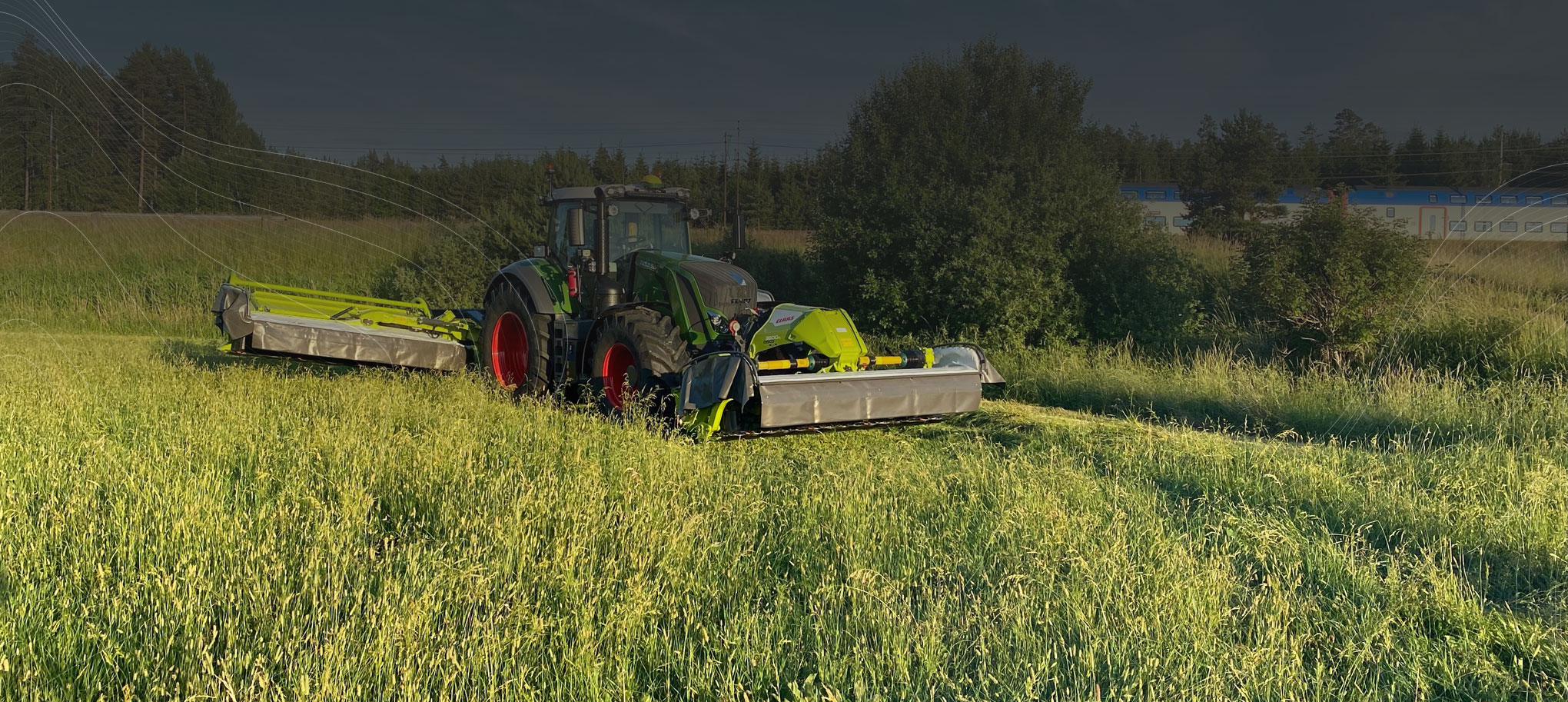 Benefits:
Increased carbon efficiency
Precision agricultural systems such as GPS guidance are shown to reduce fuel use, fertiliser and chemicals at varying amounts dependent on the application & machinery used through precise driving that reduces headland skips, overlaps and passes, in turn minimising soil compaction and ensuring more consistent crop growth and health¹.
---
Reduced human error
GPS guidance can improve productivity by reducing operator input in steering, decreasing stress and allowing focus on other areas of the operation thereby making tasks more time efficient².
---
Streamline technology
The Agri-steer kit enables the integration of one GPS guidance system to mixed fleets which improves overall efficiency by reducing training time of staff to unfamiliar systems and removing investments in unproven technology².
---
Agristeer integration allows the following John Deere benefits:
AutoTrac™ guidance up to 81% input loss reduction
Up to 14% productivity increase
References:
Lange, A.F. and Peake, J., 2020. Precision agriculture. Position, Navigation, and Timing Technologies in the 21st Century: Integrated Satellite Navigation, Sensor Systems, and Civil Applications, 2, pp.1735-1747.
SolSteer testimonial data on file 2021.

Agri-Steer Kits Enquiry Form