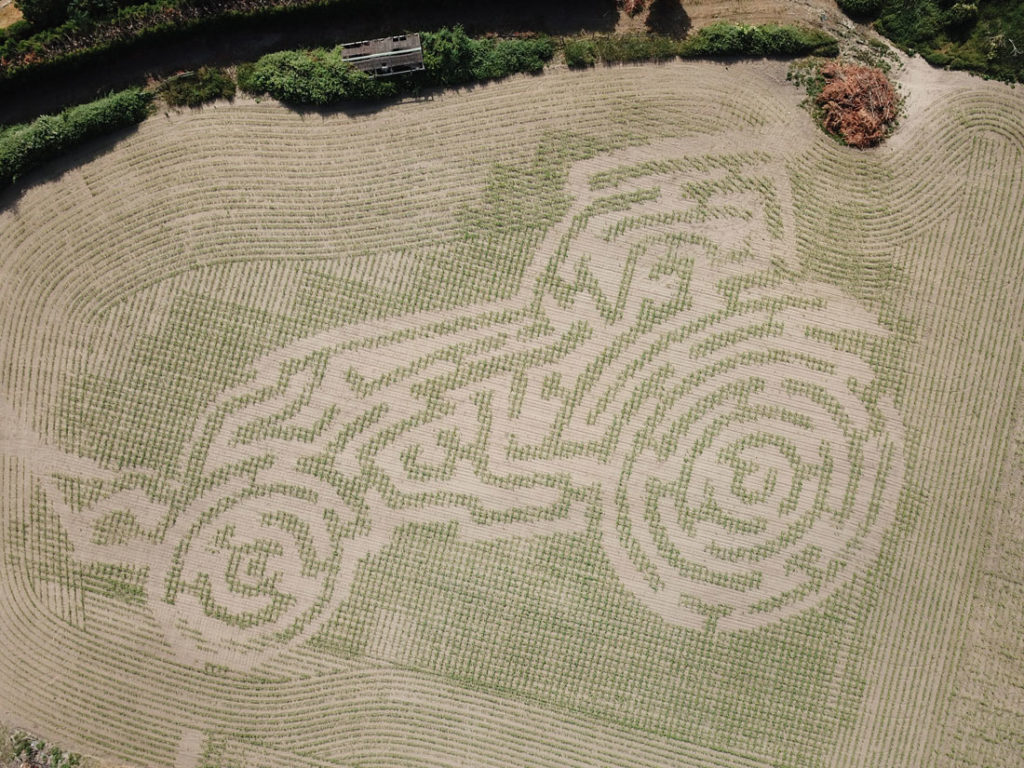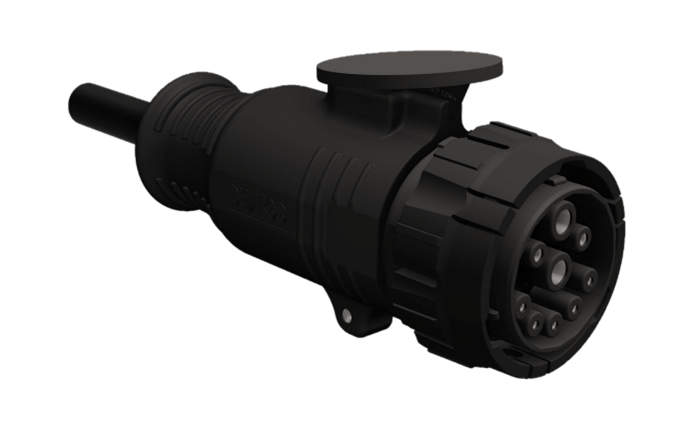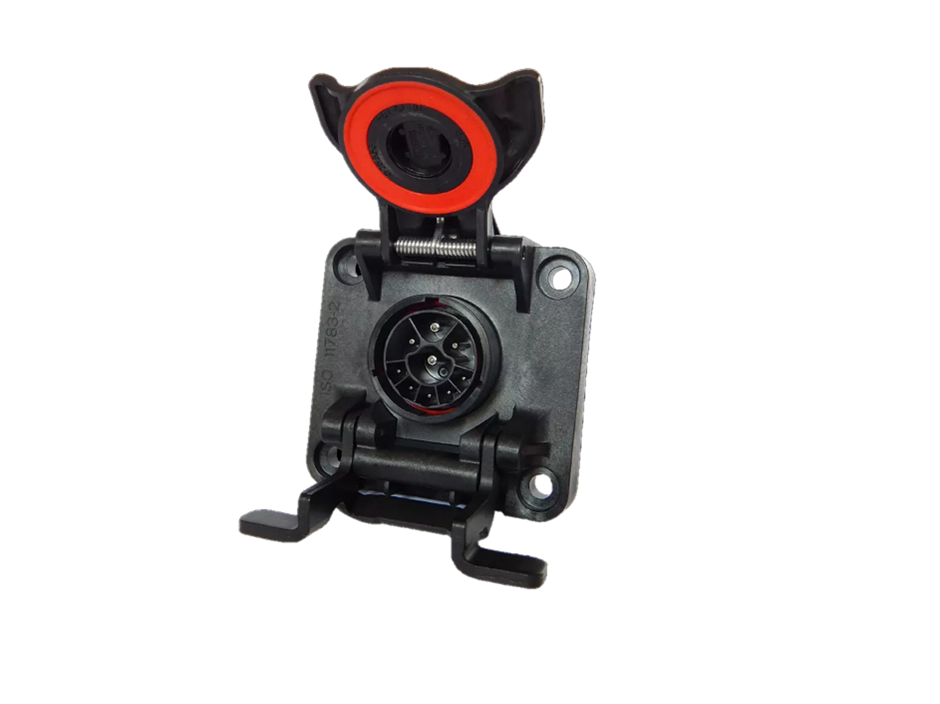 SolSteer can provide customised control solutions for all major machines and implements and can fully integrate systems whatever the current autosteer status of your machinery. We have a proven track record of successfully customising solutions to meet your specific product needs, from prototype to production. Our current OEM customers include Agrifac Sprayers, Vervaet, Vredo, Goldacres, Ploeger and many more. 
 
Our rolling R&D program ensures that industry leading technology continues to be utilised for optimised efficiency, with a focus on cutting-edge steering and ISOBUS solutions. Special projects include twin steer on JCB Fastrac, crabbing compensation algorithm and gyroscopic wheel angle sensor fusion. These projects are undertaken collaboratively, so if you are a manufacturer with ideas, then we have the team to work with you from concept to manufacture. 
Customised control solutions and fully integrated systems.
Collaboration for speed and efficiency of development.
Customised adaptations to current software for specific requirements.
Cutting-edge steering and ISOBUS solution specialist.
Universal Steering Controller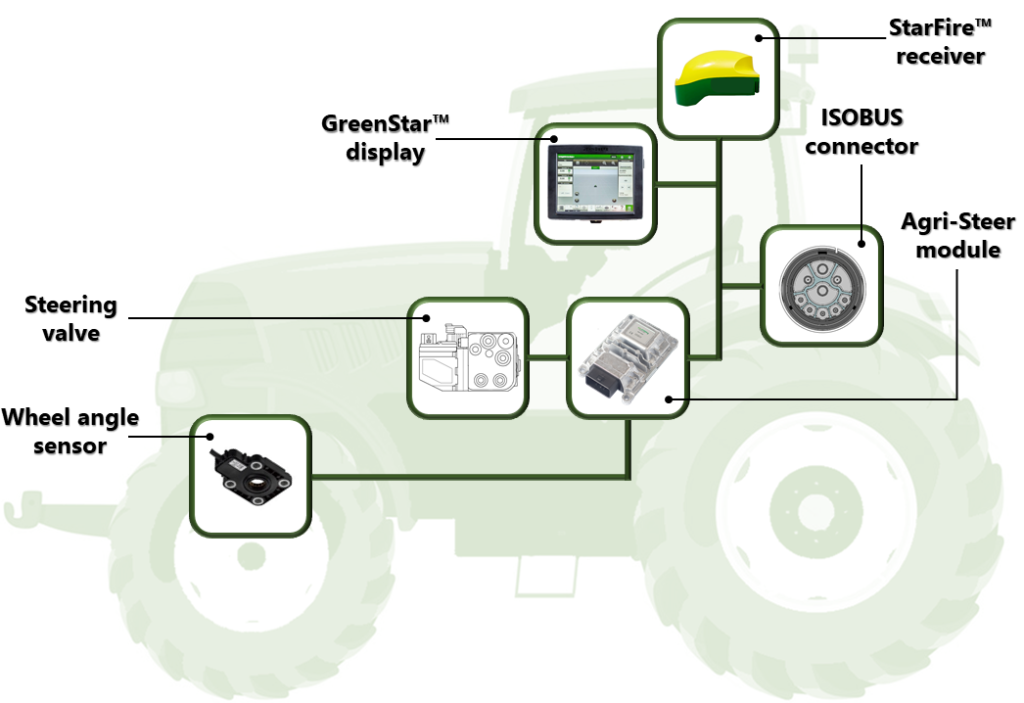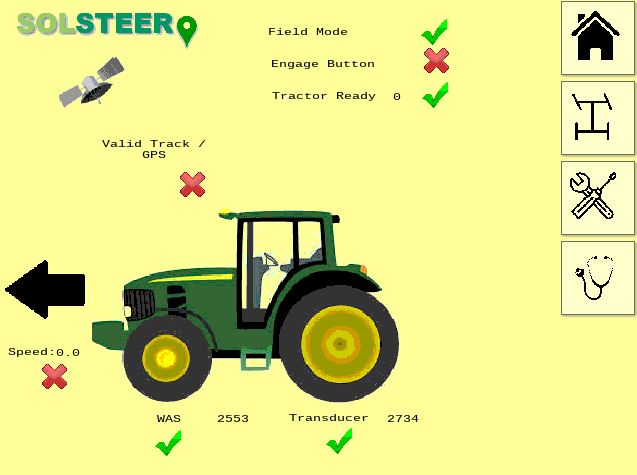 The universal steering controller allows connection to any machine and steering using AutoTrac™. OEM components can be used along with the universal steering controller to complete the system, which is fully customisable to meet specific machine requirements for a complete interfaced solution.
Key Benefits
Selectable inputs for WAS, Override and engage.
Selectable steering valve type and auto valve calibration
ISOBUS user interface with system diagnostics and machine profiles
Complete AutoTrac™ hydraulic integration
Recording triggers for coverage logging
Auto-Turns (unlockable)
Machine ISOBUS integration
External ISOBUS 11783 Class 3 control for third party GPS system
Optional Task Controller interface